Wide Application Scenarios
5-in-1 multi-functional rotary for laser engraver.
Wide Application Scenarios,
you can engrave objects of various sizes and shapes.
Wide Application Scenarios
Cylinder Diameter: 25mm-130mm & Length: 0mm-285mm

Sphere Diameter: 25mm-120mm
Meet all Your Needs
Suitable for 90% daily use cylinders and spheres. Make unique wedding
wine glasses , balls, Tumblers, and custom jewelry.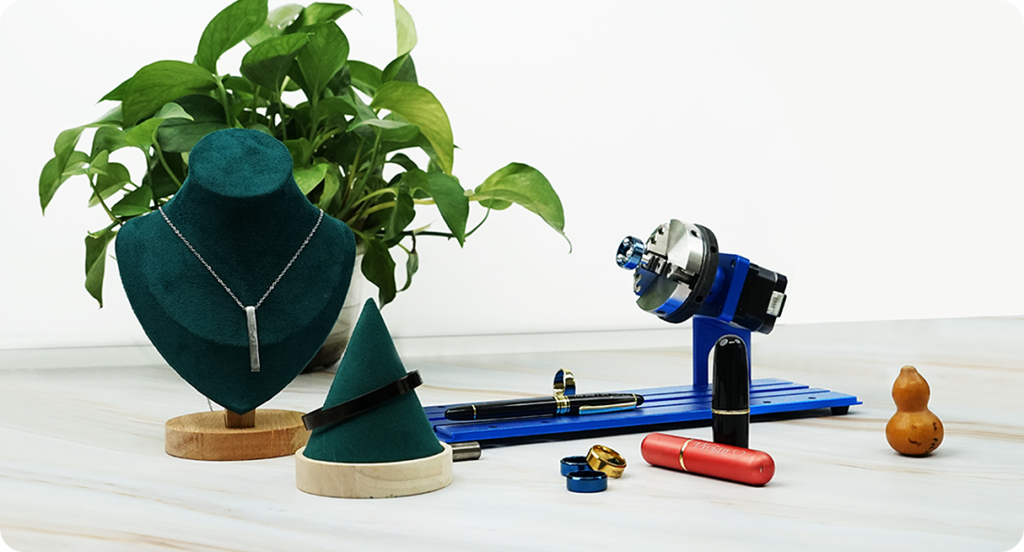 Small Details Unleash
More Creativity
180°Precise Angle
Adjustment
With 180angle adjustment,you can process
larger size objects in different sizes.
High Torque Motor
With 2.4A current high-torque motor
it can hold heavier objects and the
engraving accuracy can reach 0.1mm.
More Choice of Jaws
lt comes with rod jaws and chunk jaws
Users can change different jaws to
work with more objects.
Support Column
With the support column to hold various
cylindrical engraving objects,cans,
round wood sticks, etc.
Wide Compatibility of
Softwares and Engravers
Compatible with all ComMarker laser machines and other
laser engraving machines with open structure.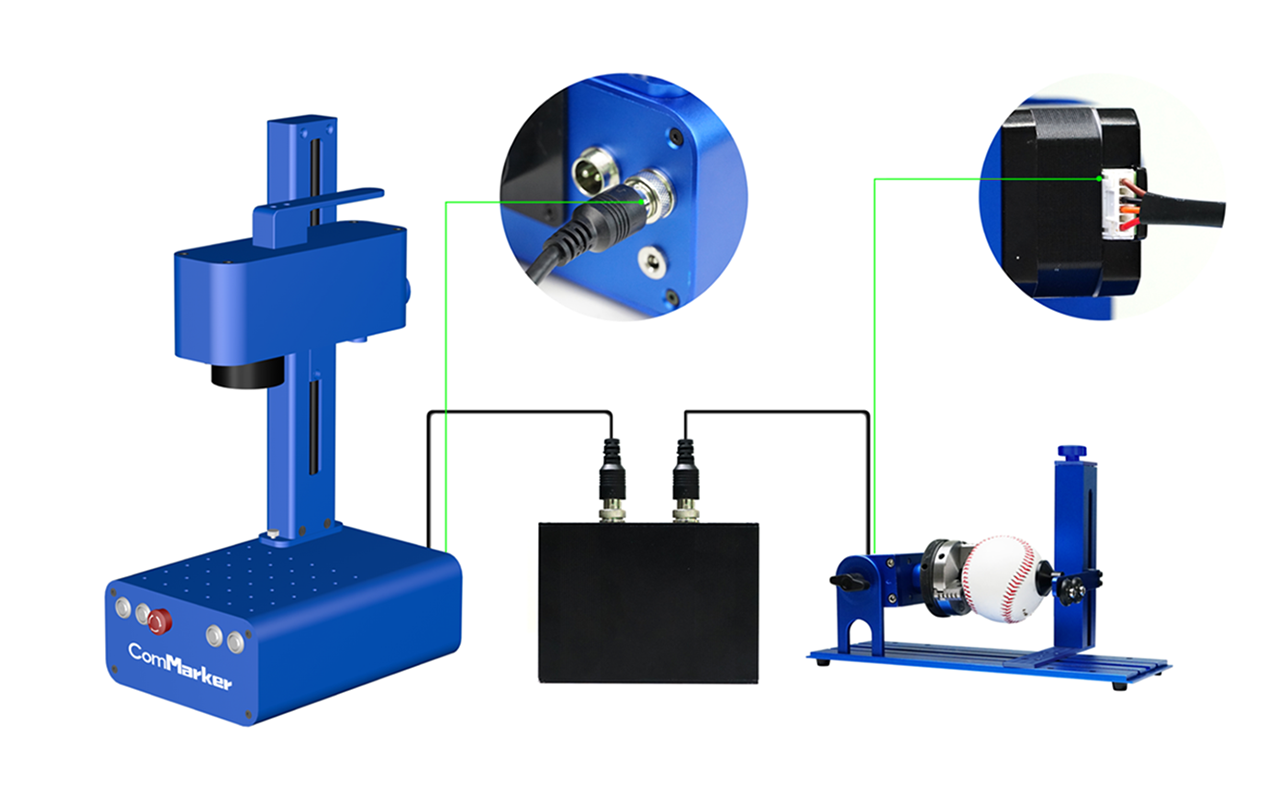 Compatible with any pattern using different softwares.
including LightBurn EZCAD2,across multiple image formats

Note:LightBurn licence purchase needed.compatible with Mac.Windows
Boundless Creativity on
Various objects
Personalized Engraving Supported Different Studio DIY Needs/ Gift Customization/ Batch Engraving Store/LOGO Customization /Product Identification