ComMarker Q1
True Industrial-grade 10W Diode Galvanometer Laser Engraver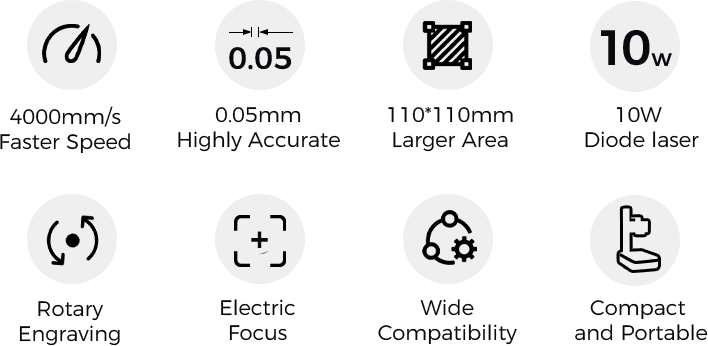 Portable & Affordable
Industrial-Grade Application:
Q1 diode engraver VS CO2 Laser machine
Weighing in at just 5.0kg(11bs), Q1 is the epitome of portability and convenience,effortlessly
adapting to a multitude of applications comparing with CO2 laser machines, you can engrave
anywhere and anytime, transforming creative possibilities into reality.
Boundless Creativity on Various Materials
Personalized Engraving Supported Different Studio DIY Needs Gift Customization
Batch Engraving Store/LOGO Customization /Product Identification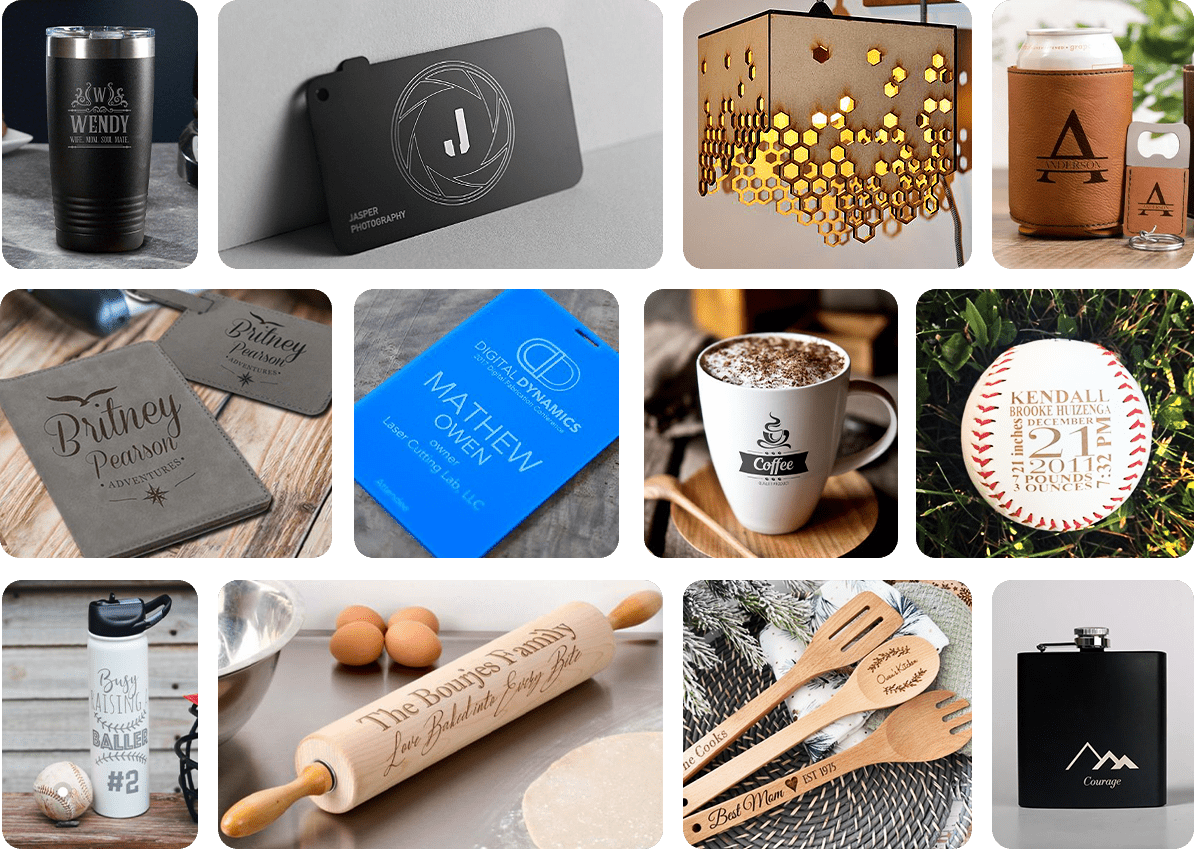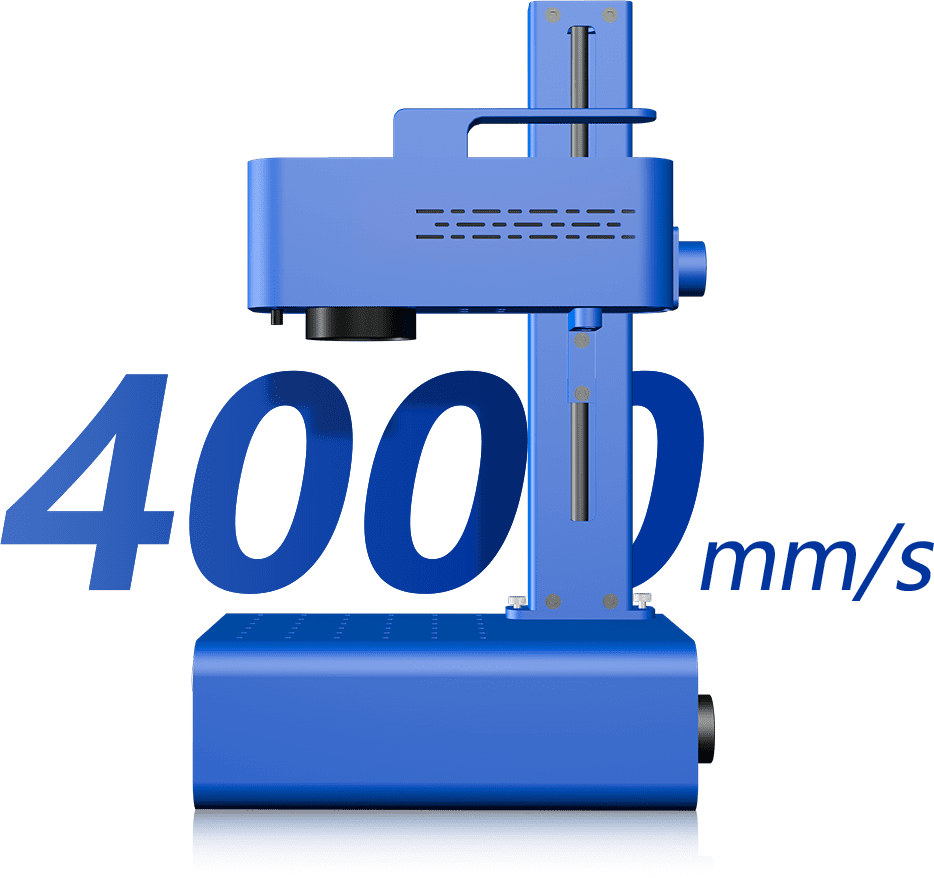 INDUSTRIAL-
GRADE MOTHERBOARD
The extremely-high engraving speed is achieved by
the advanced Galvo technology.
By precisely rotating and adjusting the galvanometer
x-axis and y-axis mirrors at a high speed, the mirrors
deflect the laser beam with various angles to the
engraved objects in no time.

Feel the True 4000mm/s Engraving Speed



Super Cutting Ability
True 10W Diode Laser Industrial-grade galvo lens+high-precision field lens Industrial-grade
JCZ motherboard=True Industrial-grade Galvanometer Laser Engraver

With advanced fiber laser lens ComMarker Q1 provides high speed and exceptional stability
Intricate Details With Absolute Precision
With advanced fiber laser lens and Metal-made structure
and precise control of the moving laser beam,Q1 ensures
the high engraving accuracy.
All tiny details of the engraving can be shown clearly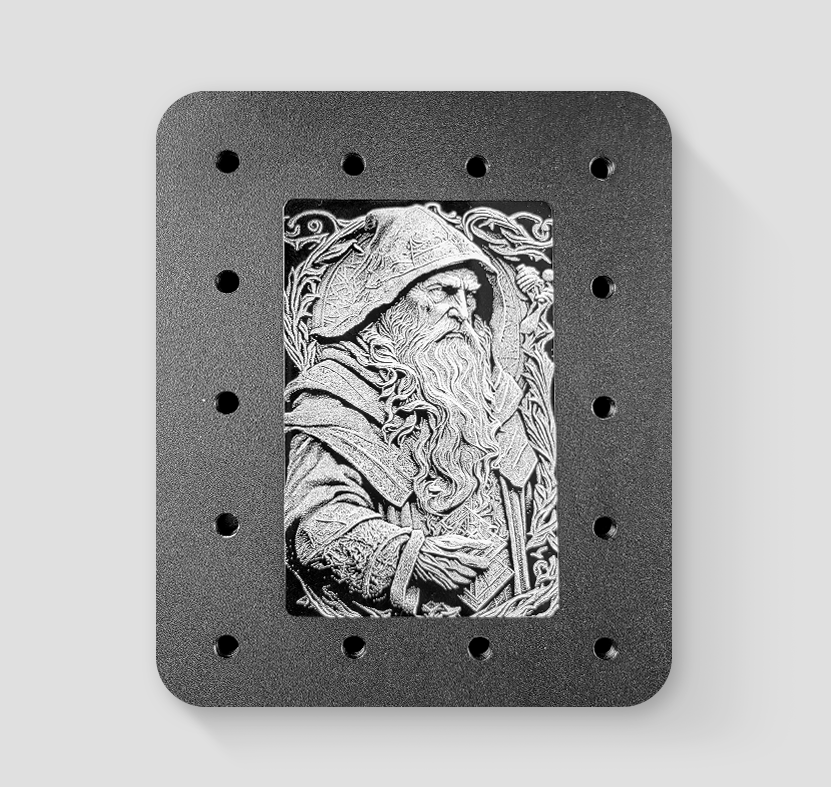 Wide Compatibility of Software and File Formats
ComMarker Q1 empowers you to engrave any pattern using different softwares,in-
cluding LightBurn EZCAD2,across multiple image formats.
Note:Lightburn licence purchase needed,compatible with Mac,Windows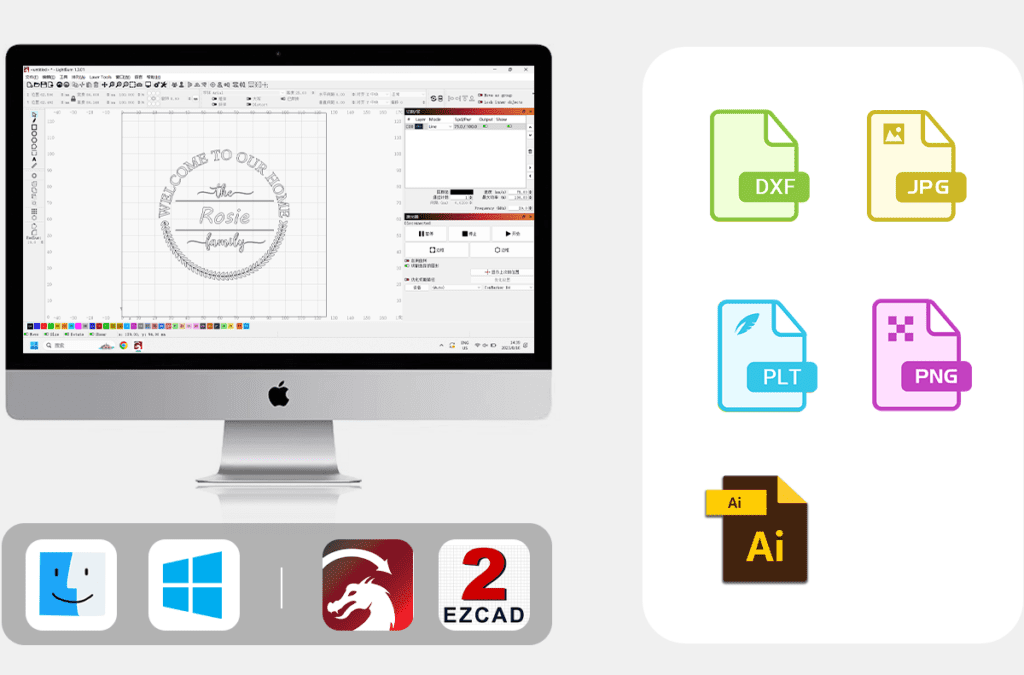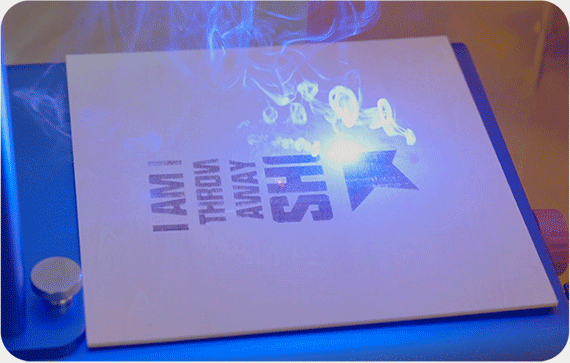 Big Enough for Your Ambitious Idea
Large working area 110*110mm, which made Q1 be a professional and versatile device trusted by hobbyists, artists, small manufacturing businesses, and professional engravers. It delivers higher speed, accuracy, quality, and efficiency than any current home laser engraver.
Batch Engraving Made Easy
Batch engraving is an efficient and cost-effective way to
produce mass quantities of pieces at a much faster rate,
improve production efficiency and boost your business.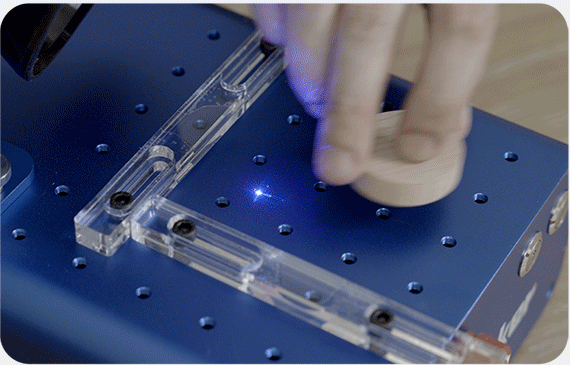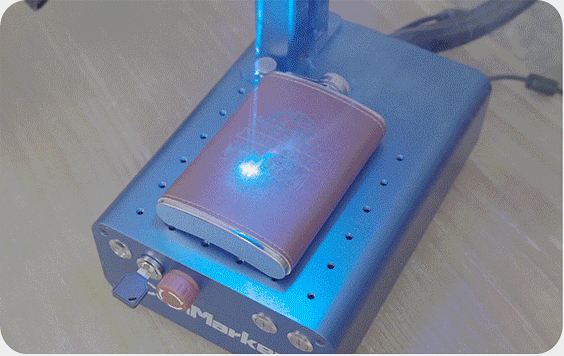 Explore Boundless Creativity on Various Materials
ComMarker Q1 uses revolutionary technology to deliver
stunning results on various materials.From plastic and
leather to wood and more,The only limitation with
ComMarker Q1 is your imagination.
Safe and Laser Leak-Proof
ComMarker Q1 is fully committed to your safety.The device is designed with a high-level emergency stop function and comes with high-quality safety goggles and protective shield to protect your eyes.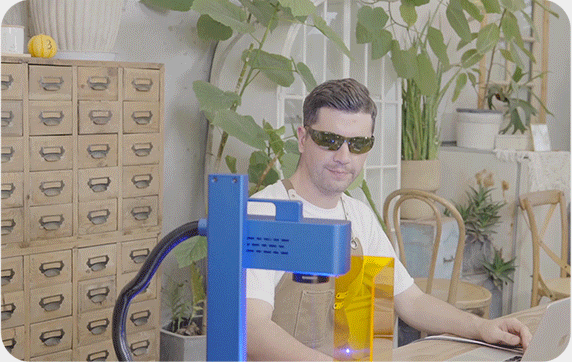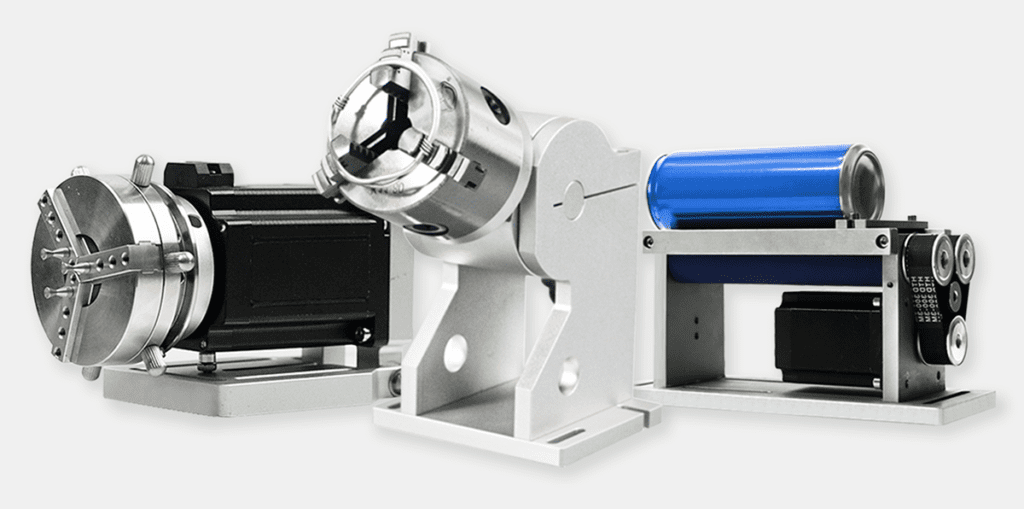 Wide compatible with 95%industrial rotary axis in the market.
360° Rotating Engraving,Unlimited Your Creativity.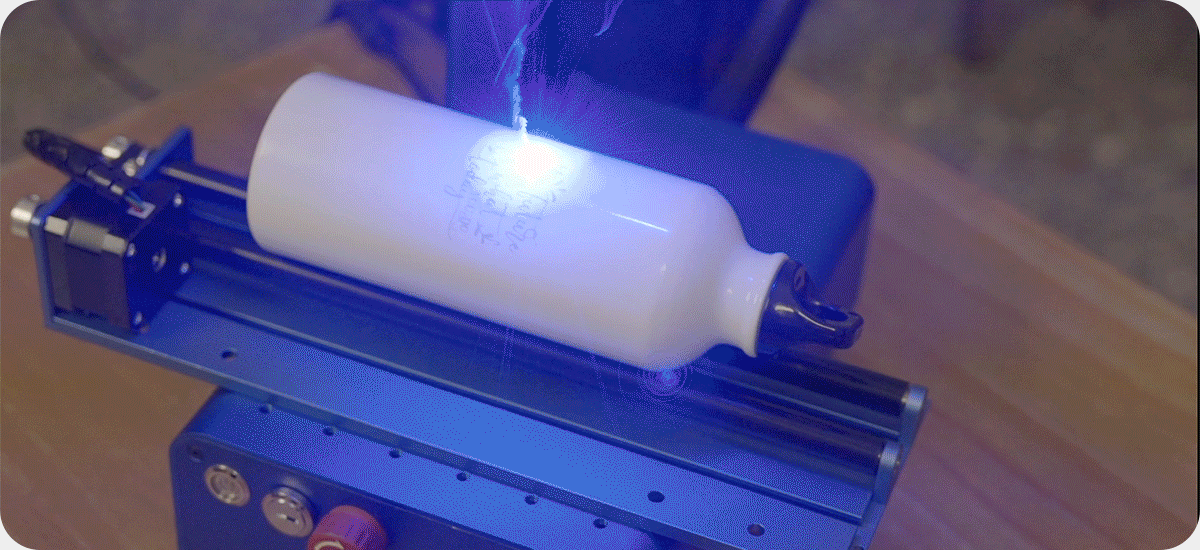 Desktop Smoke Purifier for Indoor Engraving
(NOTE: Compatible with Desktop Smoke Purifier and enclosure but not
included with the laser machine.)