Commarker B4 fiber laser engraver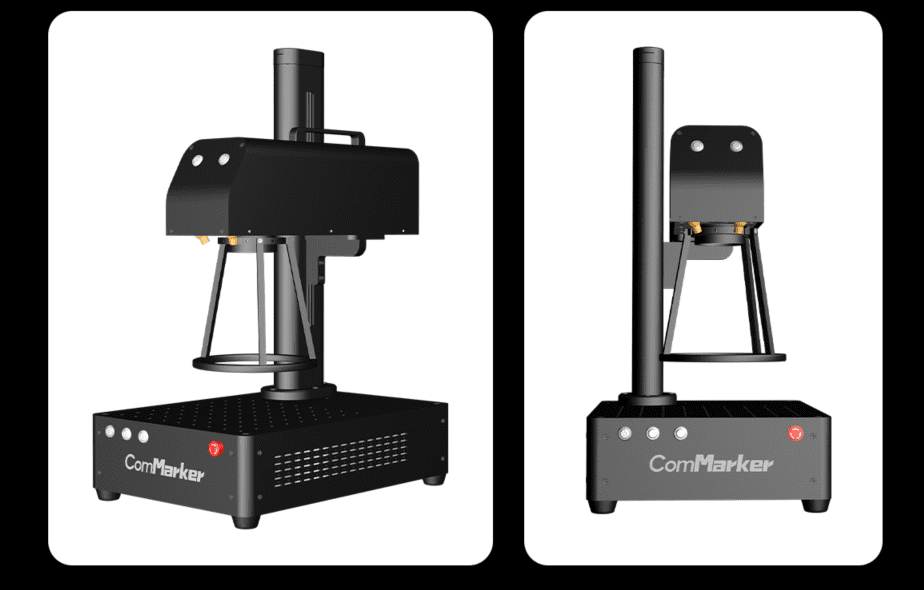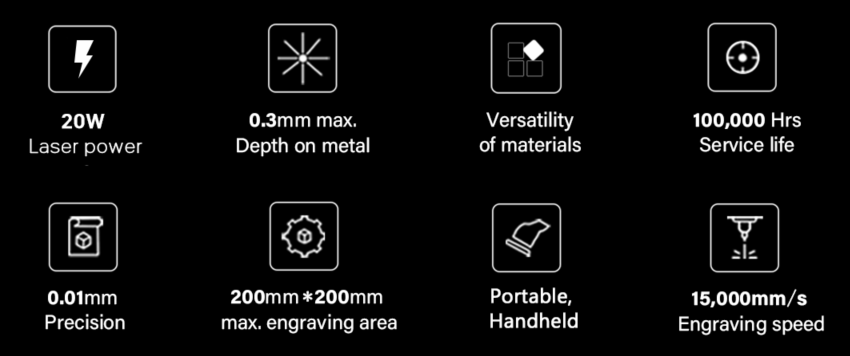 The ComMarker B4 30w fiber laser engraver boasts the smallest size and most powerful output across all industrial-grade fiber laser engravers.It delivers deeper etches faster and in much finer detail on all metals,as well as plastic leather,and more.ComMarker B4 is also handheld and automatic lifting for easy use and comes with many useful features and accessories for batch engraving. Such an amazing metal engraving machine. 
Faster
15,000mm/s engraving speed
Save time and create more
Accurate
0.01mm precision
Lively and detailed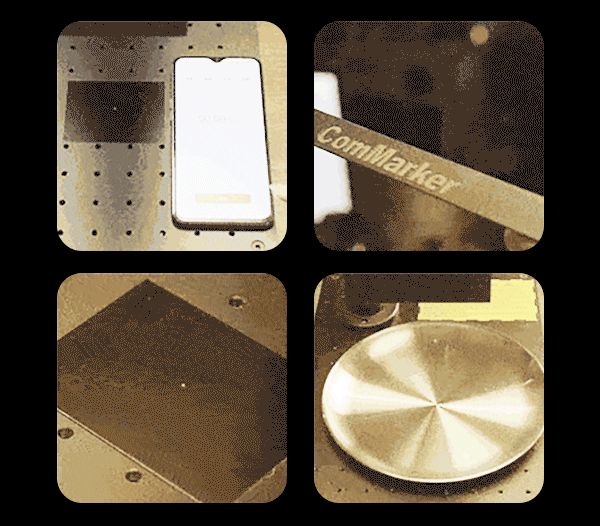 Deeper
0.3mm max depth on metal
Vivid in different depths
Bigger
110*110mm for more accuracy
200*200mm for larger size
Industry-leading Fiber Laser Marking System
ComMarker B4's fiber laser source uses glass fibers, population inversion,and an amplifier
module to create a stronger,faster-moving laser output.The system's motion is driven
by a Galvano scanner and field lens to create precise,quick laser movement,resulting in
faster,deeper,and more accurate engraving. laser engraving machine for metal and more materials.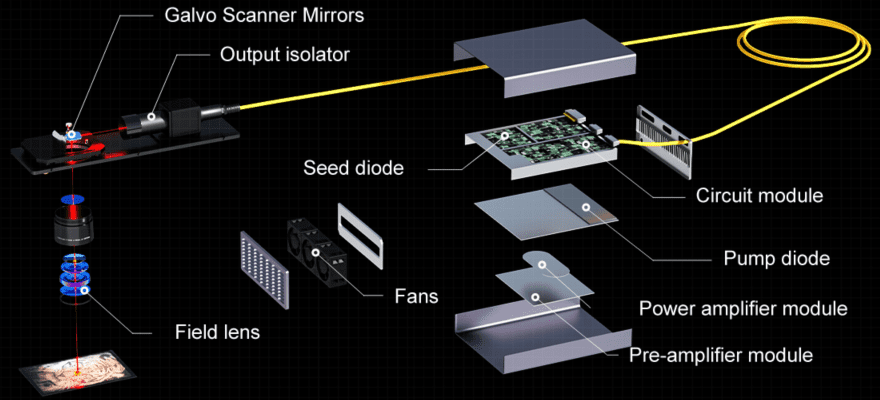 Faster,Deeper,Larger And More Accurate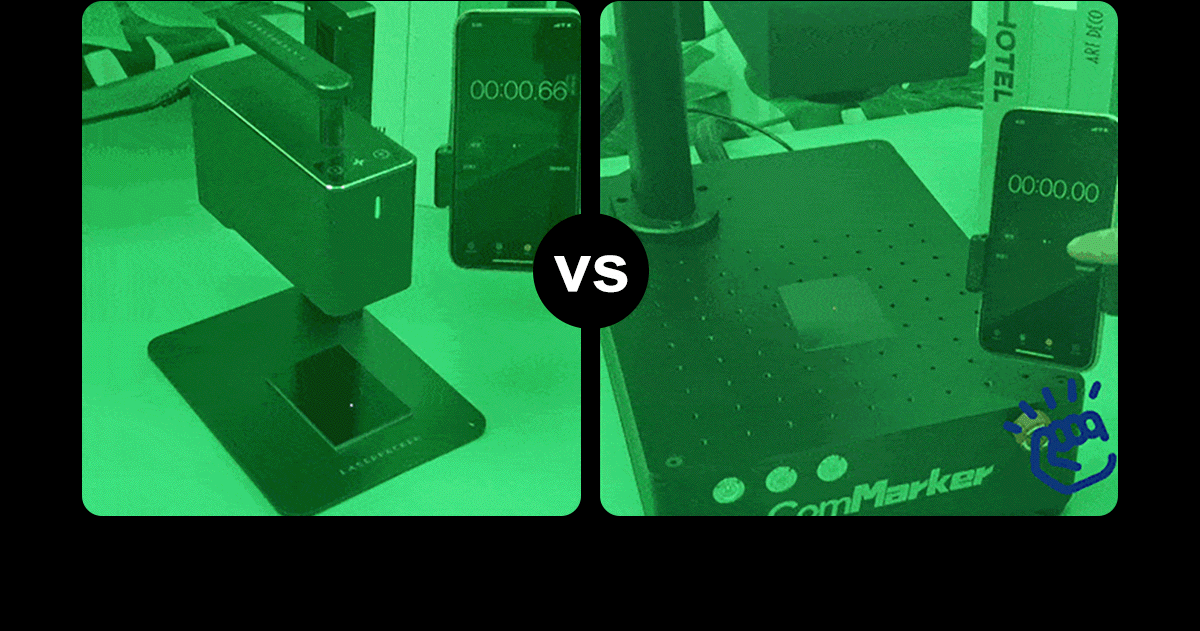 Vivid Color At Every Depth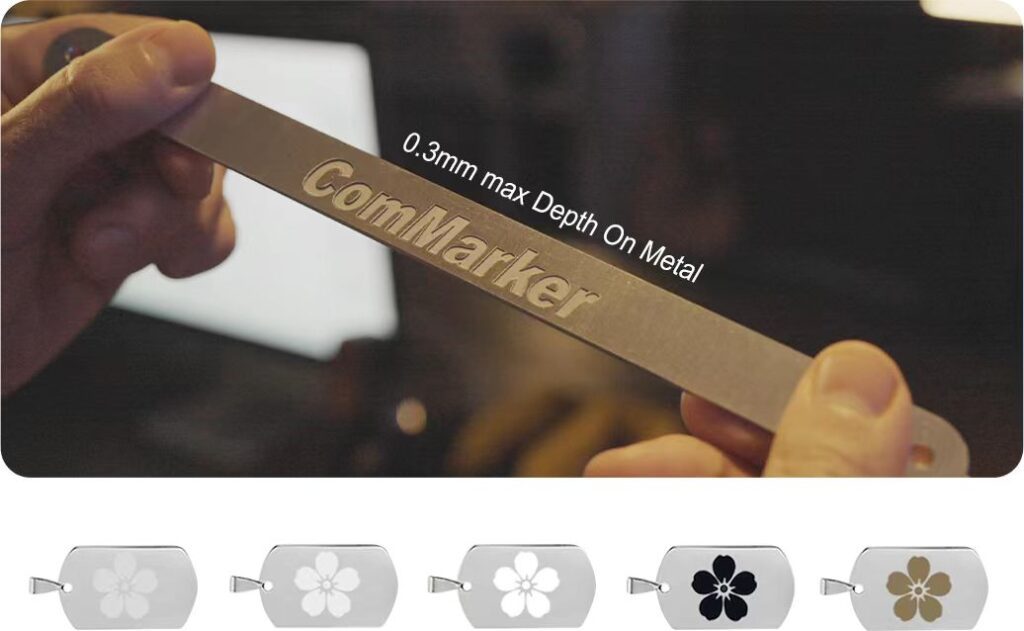 Engraving accuracy
ComMarker B4 features an advanced fiber laser lens that delivers high speed and exceptional stability.

With advanced fiber laser lens Com Marker B4 provides high speed and exceptional stability
Intricate Details With Absolute Precision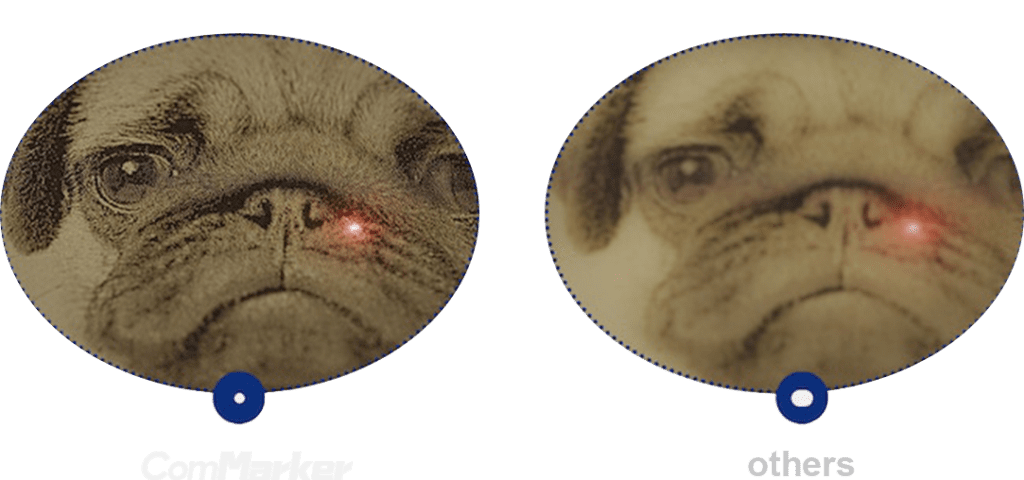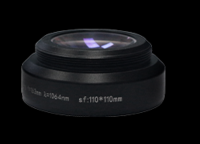 110*110mm
for more accuracy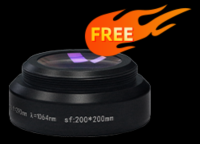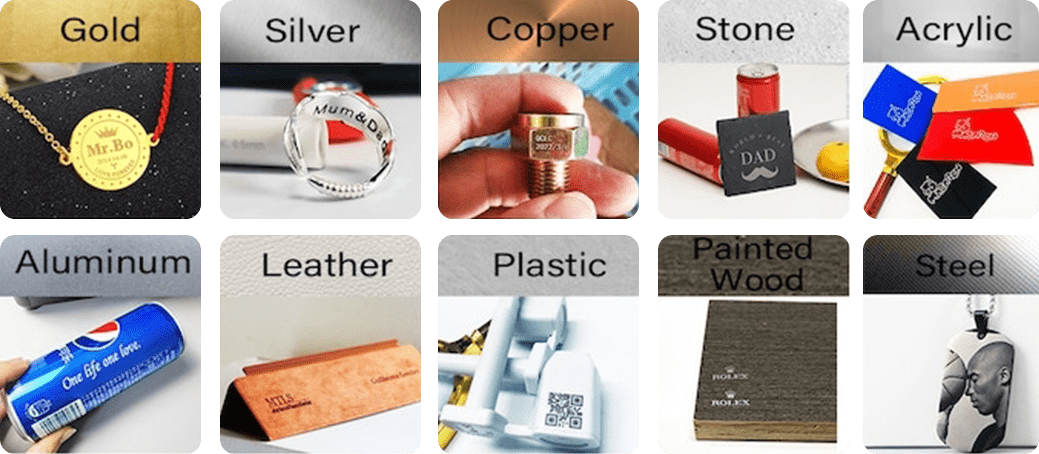 Engraving Anytime, Anywhere
20w, 30w, and 50w fiber laser engraver ComMarker B4 makes engraving as easy as drawing. It's a kind of laser engraver for metal and other more materials. With our patented technology, enjoy automatic precise laser point alignment in seconds. You can additionally perform batch engravings with high efficiency and engrave on cylindrical objects with a rotary chuck, no matter the object height, thanks to the telescopic lifting level. It could engraves for most materials. We also called metal laser engraver and it also a galvo laser engraver.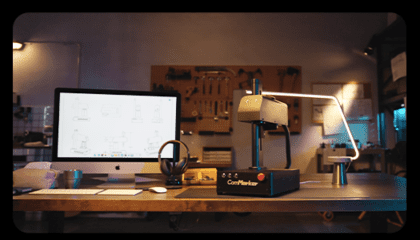 Fine-tune your masterpiece with a telescopic lifting level that allows you to engrave objects of all heights.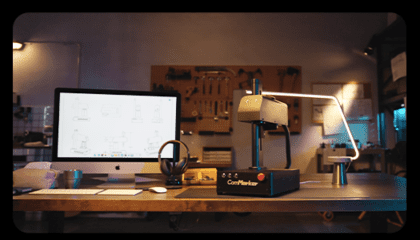 A one-button adjustable platform is customizable to any object's height,giving you ultimate project flexibility.
The ComMarker B4 Laser Engraver makes life easier with its intuitive system. Quickly capture and upload images with the user-friendly app, edit them to get the results you want,and create your own private gallery of laser-engraved masterpieces.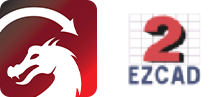 ComMarker B4 empowers you to engrave any pattern using different software,including LightBurn EZCAD2,across multiple image formats.

360'cylindrical Rotating Engraving

Built For Longevity
Laser of over 100,000 hours oflifespan is enough to engravenonstop for 4166 days