In recent years, the lasers have dominated the market for personalized products, bringing in over $17 billion in revenue. The versatility and accuracy of lasers have led to their widespread use across a variety of sectors. It's adaptable and benefits SMEs and industrial units with minimal input.
Since companies of all sizes are purchasing innovative engravers, the market for these devices is expected to expand rapidly in the coming years. Market competition may be high, but worldwide investments and consumption suggest this sector has bright future prospects.
However, the best laser engravers are the ones who give essential results at a reasonable price, used in the customized printing industry. We recommend ComMarker B4 as it has a wide set of applications, high engraving speed, and diverse engraving material potential.
To understand in depth the use of laser and its application in different scenarios, we have created an explanatory article below.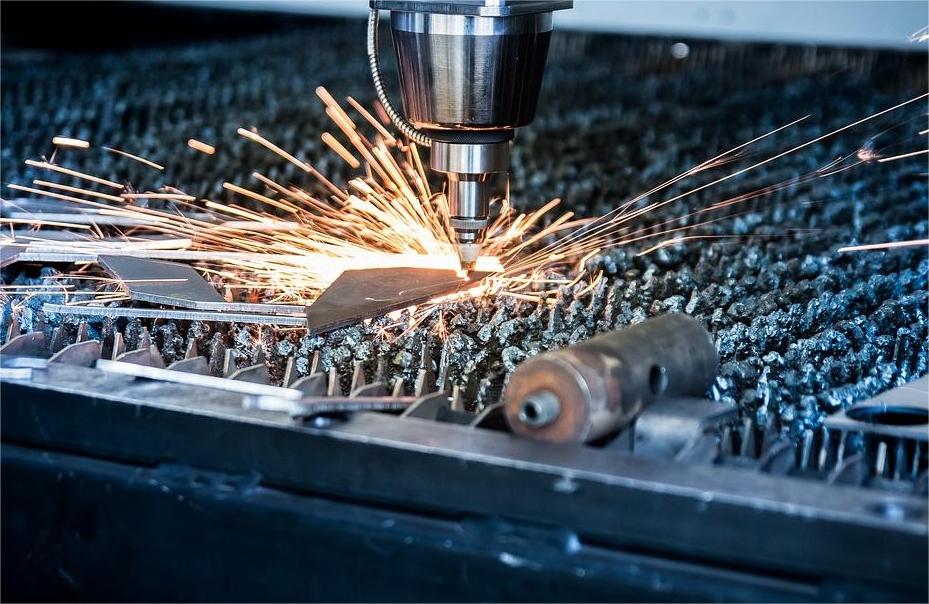 Fundamentals of Lasers
Due to being spatially coherent, lasers have been popular among various sectors for ages. Within a laser, light is emitted after being amplified optically. The idea behind this is the stimulated discharge of electromagnetic waves. It is derived from photos with a high intensity. It works by population inversion. A laser can generate a narrow beam of electromagnetic power. It is monochromatic and uniform in nature.
Furthermore, it is collimated and shows consistent dispersion. There are essentially three parts that make up a laser. These elements include the medium that reflects (which might be a solid, liquid, or gas), the pumping device, and the optic oscillator. The applications for a laser are extensive.
Laser engravers work on this basic principle that is being used in high-production industries as well as SMEs for high-speed product production.
Prominent Characteristics of a Laser
A laser has a few interrelated output characteristics. This is relevant to laser engravers as a whole. Some of them are elaborated below.
1. Coherence
Being in a single phase, the photos of a laser beam falls from an excited state to a lower level due to inversion. Photos that have the same wavelength are known to have coherence. This enables the laser light to create a focused, high-powered beam to cut through materials
2. Monochromacity
Another characteristic that makes a laser unique is its spectral bandwidth. A single high-powered beam of laser has photos with the same wavelength or color. This determines its overall output color and monochromatic reference.
3. Polarization
The third most widely known characteristic of laser light is its polarization. There are 3 types of polarization, but most lasers utilize linear polarization to work phenomenally. Fiber lasers such as ComMarker B4 are generally linearly polarized. This entails that laser waves are said to have linear polarization whenever their rotation direction is perpendicular to their propagating path.
This characteristic helps the lasers in various applications across various industries such as optical communication and machine vision systems.
4. Directionality
The 4th characteristic that we will discuss here is the directionality as it employs precision and depth engraving. All the photos of a laser travel in the same direction, it created an extremely concentrated ray of light. Due to this, there is generally no dispersion, leading to high power outputs. These can make deep impressions on materials as hard as tone.
Advantages of Laser Engravers
Utilizing the basic principles of lasers, laser engravers have various advantages as mentioned here.
1. Versatility
Laser engravers are versatile and etch on a variety of materials. Ranging from stone to steel, all materials can be crafted using this technique easily.
2. Contactless Engraving
There are no manual techniques related to creating patterns on a substance in this. No equipment is needed to chisel different structures or characters on a substance. Lasers utilize only a concentrated beam of light that uses vector imaging. This automatically generates detail-focused designs on the desired element.
3. Precise Imprints
Another advantage of lasers in laser engravers is that they create precise cuts. No blunt or rough edges are visible after a high-quality laser engraving. This is more effective than CNC engraving.
4. Fast Production
The biggest benefit of lasers employed is that they readily produce products without lags. Their product-creating capacity is extremely high. They usually undergo no human errors. It is designed in a way to generate bulk goods for in-time order completion.
Talking about the diverse areas where lasers are giving tremendous turnovers, we have elaborated some of its industry-specific applications below.
Medical Industry – Focused Laser Applications
Medicine is a field that requires a lot of tool marking identification and intricacy. The global medical laser market is grossing above 5 Billion as we talk. The demand is growing because there are some accuracy-requiring applications within the field. CO₂ lasers and fiber laser engravers to create implants are generally common in this field.
1. Medical Implants
Dental implants, and joint replacement implants, are common requirements in the medical field.
Fiber laser engravers can create 3D implants using LightBurn software.
These can used to make detailed cuts resembling the natural shape of various parts.
2. Ophthalmological Surgeries
Eye conditions are relatively common and difficult to treat.
Refractive surgery for astigmatism, AMD, and cataracts can be effectively treated using CO₂ lasers.
Apart from this, cornea cross-linking can be reduced by employing lasers.
For many conditions such as treating varicose veins, and removing kidney stones, lasers are also used by medical practitioners.
3. Skin-related Treatments
Skin resurfacing for anti-aging and scar-reducing treatments utilizes lasers.
Hair removal and melasma are also skin issues that can be effectively treated.
Stretch marks and rosacea can also be controlled by focusing lasers on specific areas. These procedures require sessions for effective results gradually.
4. Marking Medical Tools
Serial numbers and batch numbers can be efficiently engraved on various medical equipment. These include scissors, surgical tools, guide wires, endoscopic instruments tongs, etc. Fiber lasers are optimum in this. They have higher outputs such as 50W ComMarker to engrave on aluminum and stainless steel.
Coding is also a strategy used in medicine, such as the date of sterilization. This also seeks lasers for bulk impressions.
Industrial Production – Oriented Laser Applications
The production industry's applications of lasers are limitless. All types of organizations from SMEs to large corporations seek the use of lasers for various operations. Lasers employ time-efficient markings and procedures, making them high in demand.
1. Equipment Welding
Sheet metals and plastics can be easily welded using medium-powered lasers. ComWelder is a market leader in laser welding industry, they are the pioneer for air-cooled laser welding machine
No warping or burning risks are associated with this.
Intersecting product parts and joints can be effectively welded together employing fiber lasers or solid-state lasers.
Conveyor belts use lasers in high proportions for fixings etc.
2. Manufacturing
Lasers have many potential uses in the industrial sector. Businesses of all sizes, from startups to multinationals, rely on lasers for a wide range of applications.
Surface texturing is a phenomenon that is applied in manufacturing industries. Lasers can create patterned microstructures on the surface of various metals. Load capacity, grip, and wear rate are improved by this.
Lasers' high marking and processing speeds have contributed to their widespread use.
The sheets of metal and polymers may be welded by lasers of medium power. For instance, the industrial laser engraving tool 50W ComMarker B4.
3. 3D Printing
Layer-by-layer melting and instant solidifying of lasers can create 3D materials in the industry.
Tools can be easily created using this process with imaging software installed.
4. Prototyping
Using 3D printing, the laser can generate various prototypes in several fields. Aerospace components can be created using this.
Automotive parts such as high-performing engines, car parts, and accessories require the use of lasers for precise structures.
Communication Sectors Laser Applications
Modern times have seen an extended use of lasers to streamline communication and its related areas. Internet accessibility and communication are advanced and maintained day by day using lasers.
1. Fiber Optic Communication
Major data is transferred through fiber optic cables.
A laser beam having a long-distance traveling characteristic is utilized in the middle of these cables.
Electrical signals are thus received from the other end.
Long-distance calls and web facilities are the modern-age facilities of lasers.
2. LiDAR Sensors
Climate monitoring, archeology, and mining use lasers as LiDAR sensors.
Various ranges of different objects can be done using lasers.
This has seen a vast number of applications in astronomy as well. Various planets and stars have been detected using laser beams.
Military and Defense – Related Laser Applications
A safe and effective way to cloak troops, communicate between allies, or target enemies is through employing lasers. HEL (High Energy Laser) weapons are common, along with interceptors and other equipment. Advanced Tactical Lasers and Airborne lasers are also used by military forces for such measures. Some of the areas where the military utilizes lasers are elaborated on below.
1. Weapons Directed by Lasers
Target acquisition weaponry and laser ranging use various kinds of long-range lasers. These help in surveillance and help to pre-plan for military-related missions or monitoring.
Missile housing and explosive placement require lasers to keep a round-the-clock check on them, with accuracy.
2. Defense Countermeasures
Incoming missile deflection can be employed by vaporizing the missile's external surface using lasers. It is a countermeasure against any enemy attacks.
Overloading and blinding the enemy's sensors through lasers is another application.
The military also employs lasers to hinder and disrupt enemy lines of communication through fiber optics.
Research and Measurement – Focused Laser Applications
Due to being powerful enough to penetrate various compounds and elements, lasers are highly applicable in the research fields. Spectral measurements and the study of molecules for various scientific breakthroughs look forward to high-performance lasers. Dynamic Light scattering lasers and Solid state lasers are used in these.
1. Accurate Spectral Measurements and Evaluation
Atmospheric analysis and composition of materials using spectroscopy is one massively popular application of lasers.
Fourier Transform Spectroscopy (FPS) to measure the spectrum of any given sample can be done through lasers.
Another spectral absorption measurement technique of element samples called Cavity Ring-Down Spectroscopy (CRDS) also uses lasers of short length.
2. Research in Subatomic Particles
An interesting concept that manipulates subatomic particles is optical tweezing. It uses lasers to trap a specific particle in place for study purposes.
The properties of materials, elements, and atoms can be studied easily through this.
The field of interferometry, which studies the change in properties of materials, utilizes lasers by scientists and researchers.
Everyday Life Applications of Lasers
Apart from being highly sought-after in advanced fields, lasers have also been toned down for daily use. There are a variety of electronics and equipment in this age that use lasers for operating for the use of the common man. These are not too technical and are mostly invisible to the naked eye.
1. Barcode Scanning and Data Storage
Reading the barcode on products has never been easier. A pattern of light and dark spots is created on the barcode when placed in front of the laser.
Digital data from the products can thus be read via computer through these interpreted codes.
Lower-power laser beams can be used to store as well as retrieve data from a disk.
2. Remote Controls and Security
Pulsed lasers are used in the production of remote controls. These are in everyday use and are an exceptional application of lasers.
Security systems and alarms use a low-powered laser. These are used to detect intruders and unauthorized access to various areas in the house.
Art and Entertainment Sectors – Associated Laser Applications
Among all the industries employing laser, art, and media are the sectors with the most extensive use. With trending concepts, artists are concentrating on the employment of lasers to create modern pieces.
1. Laser Printing
One of the prime uses of lasers in the entertainment industry is the creation of customized products and prints. With Print-On-demand growing rapidly, fiber laser can rapidly create personalized products within no time. Using its 30W output, ComMarker B4 – 30w fiber laser engraver can be utilized in this regard to create complex patterns, initials, and any other design with great detail.
Any material from leather to stainless steel can be etched using the high cutting capacity of ComMarker B4, delivering batch products as well.
2. Light Shows
Concerts festivals and events seem incomplete in this contemporary age without a laser show.
Colored lasers are used to create eye-catching images and several patterns in the light shows arranged worldwide.
These are often times coordinated with music to enhance it and create an immersive effect for the audience.
3. Image Creation
In museums and other entertainment areas, lasers can create special effects.
3D images can be created in thin air utilizing colored lasers. Illusions of animals, cars, or even brand logos can be created using this.
Ecological Application of Lasers
Conservationists and scientists have started utilizing various kinds of lasers to study the impact of pollutants and changes in the environment. Air and water quality as well as flora and fauna can be studied by different laser techniques. These efforts are to reduce carbon footprints and create a more eco-friendly environment.
1. Environment Monitoring
As mentioned earlier, LiDAR sensors can be used to monitor deforestation patterns.
The levels of pollutants in the environmental materials can also be measured using lasers through spectroscopy.
Coral reefs can also be studied and maintained by using lasers to study their patterns and changes.
2. Remote Sensing
To track different ecosystems, high-powered lasers are used.
Wildlife monitoring is also a major factor that can be studied by employing lasers.
Future Trends in Laser Applications
With a long list of applications in almost all fields, laser advancement seems limitless. In healthcare, manufacturing, and energy storage as well as media sectors, industry specialists are developing laser-integrated technologies. An ever-growing laser market is leading to a high, high-grossing market years ahead. This is potentially increasing the demand for efficient lasers in the fields.
Self-driving cars and laser-operated airplanes are in the works. Alongside this, we are yet to see free-space optical communication with no interruptions.
3D printing is also becoming a part of flexible manufacturing practices with time.
DNA sequencing instruments as well as high-production lines are employing the latest laser technologies to revolutionize usage.
Conclusion
Lasers are powerful as well as versatile tools that are now being used in a diverse range of fields. Laser engravers are also utilized for printing and creating goods in customized product lines. We hope this article helped you understand the various applications of lasers in many fields effectively.